Klikni na ( Plejer ) ispod
10 Pregleda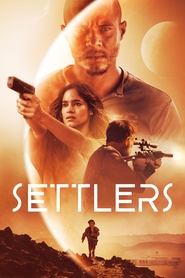 Settlers (2021)
How far would you go to build a new life?
Jul. 23, 2021
United Kingdom
104 minuta
Not Rated
Ukoliko želite da prijavite grešku ili da gledate film sa prevodom?
Možete da prijavite na
kontaktu
ili na časkanje...
Opis
Remmy and her parents, refugees from Earth, have found peace on the Martian outskirts until strangers appear in the hills beyond their farm. Told as a triptych, the film follows Remmy as she struggles to survive in an uneasy landscape.
IMDb Rating 4.6 1,135 votes
TMDb Rating 5.9 5 votes