Klikni na ( Plejer ) ispod
12 Pregleda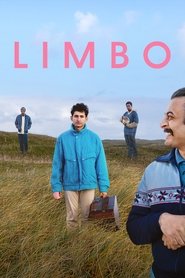 Limbo (2021)
Waiting is a group effort.
Apr. 30, 2021
United Kingdom
103 minuta
R
Ukoliko želite da prijavite grešku ili da gledate film sa prevodom?
Možete da prijavite na
kontaktu
ili na časkanje...
Opis
An offbeat observation of refugees waiting to be granted asylum on a fictional remote Scottish island. It focuses on Omar, a young Syrian musician who is burdened by the weight of his grandfather's oud, which he has carried all the way from his homeland.
IMDb Rating 7.1 801 votes
TMDb Rating 6.7 3 votes